Events overview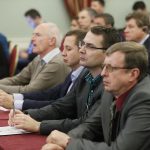 Master classes and seminars | 2 October
Before the official opening of the forum, a series of master classes and seminars will traditionally be organised, where participants will get acquainted with the advanced mining practices and processes. Master classes are designed for technical managers of mining and geological companies.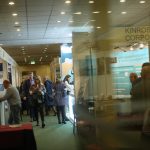 Forum – Exhibition – Associated events | 3 and 4 October
Leaders and technical specialists of mining and metallurgical companies, federal and regional government representatives, investment companies, industrial consortiums, service companies, manufacturers of equipment and software as well as legal and consulting companies traditionally take part in the forum and exhibition.
The forum program features over 100 keynotes, plenary and technical talks presented by leading Russian and international experts. More than 50 Russian and foreign companies are expected to exhibit at the Exhibition organised alongside the Forum.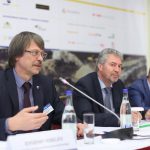 Briefings and interviews | 3 and 4 October
In addition to the traditional presentation, a speaker or group of speakers may give interviews to mining analysts or journalists. The interview are organised in the open format engaging questions from the audience or can be conducted privately. The interview can be recorded on video and, at the discretion of the speakers, included in the post-forum materials and posted on the MINEX Forum channel on YouTube.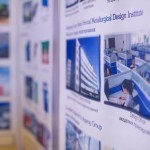 Poster section at the exhibition | 3 and 4 October
A poster wall will be organised the exhibition offering participants additional opportunities for presenting research projects and business proposals.
Message board at the exhibition | 3 and 4 October
Message board divided into themed sections will provide a free opportunity for advertising services, products and business matching.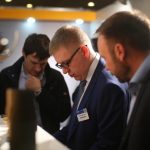 Social network | 3 and 4 October
Delegates attending the Forum will be able to join "by invitation only" online network which will empower them with powerful interaction and match-making tools.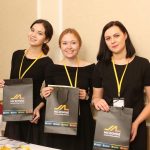 Associated Events | 3 and 4 October
The forum will provide facilities to companies interested in organising associated events and combining their participation in the forum with organising meetings and training events for local clients or vendors. On 3 October within the framework of the forum, an annual roundtable will be held with the leadership of the Federal Agency for Subsoil Use (Rosnedra), where subsoil users can discuss "bottlenecks" and issues related to legal and regulatory practices in a constructive atmosphere.On 4 October Micromine will be organising its traditional Users Conference.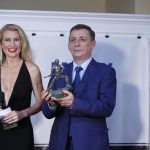 Russian Mining Excellence Awards | 4 October
The 12th Russian mining excellence award will be held within the framework of the forum offering the platform for assessment and presentation of mining excellence projects and cases.
Awards will take place at the Gala dinner concluding the Forum on 4 October.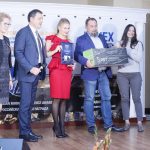 Photo competition "Miners and Mines of Russia" | 4 October
The amateur photography competition "Miners and Mines of Russia" will be organised for the 7th time offering opportunities for amateur photographers to demonstrate the diversity of the Russian mines, technologies, environment and people who are proud to be called "miners and explorers".
Awards will take place at the Gala dinner concluding the Forum on 4 October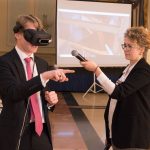 MineTech – competition of technological challenges and solutions | 3 and 4 October.
MineTech competition is a novel way of winning new business and presenting innovative mining solutions in Russia. Within the framework of the competition, local mining companies will provide technical cases and challenges to be solved by professional vendors and mining universities. The winners will be determined by jury panels representing mining companies. The winners will be presented with valuable prizes and competition diplomas. At the discretion of the jury, winners can be offered a super challenge to implement proposed solutions at mining enterprises.
MineVenture – mining project accelerator competition | 3 and 4 October
The objective of the competition is to provide a platform for independent evaluation of early stage and developing mining projects and to discuss opportunities for their accelerated implementation with the assistance from investors and financial backers.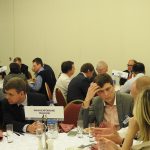 Thematic discussions at lunch table | 3 and 4 October
Communicating with like-minded people in an informal setting at lunch table has recently become a new tradition at the forum. To unite participants by interests, the lunchroom will be divided into thematic sections offering "first come" seating arrangements.
Preliminary technical session themes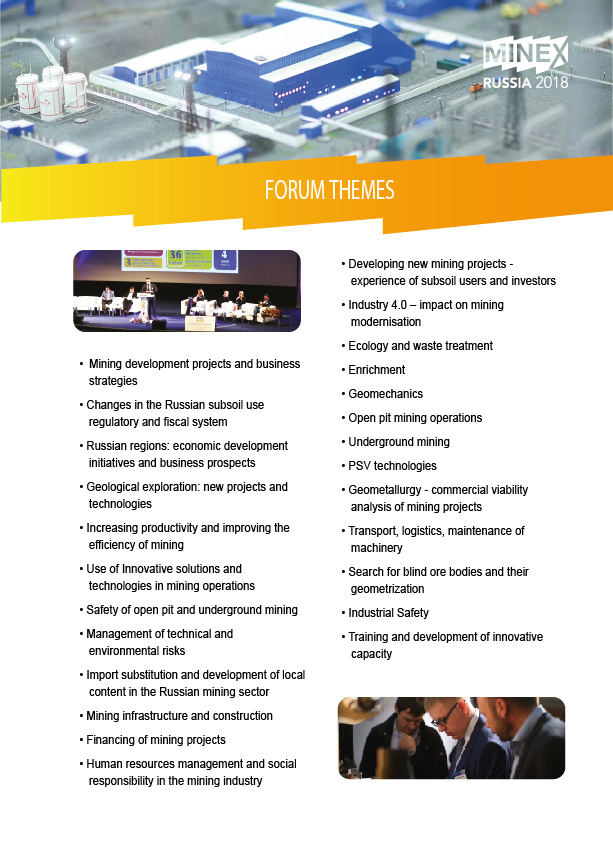 Development Strategies – Presentations of production and development plans of leading mining companies.
Mining Regulation – Changes in the Russian subsoil use tax regulatory and legal system.
Russian Regions – Initiatives and development plans for subsoil use.
Capacity Building – Developing and strengthening processes and resources to adapt to rapidly changing conditions.
Development of Mineral-Raw Material Potential. Creation of projects "from scratch" – experience of subsoil users and investors. Prospects for the development of medium and small mines. Processing and enrichment of ores on a small scale. Accompaniment of exploration and verification works.
Geological Exploration – New projects and technologies.
Problems of Searching for Blind Ore Bodies and Their Geometrization – Fundamentals of automated geometrization of deposits. Methods of exploration and testing of gold deposits in modern conditions.
Mining Financing – Risk assessment and preparation of projects for financing.
Analysis of Commercial Efficiency – Financial models from investment and economy of exploitation, to specific benefits and financing terms. Comparison of the results of financial modeling with market multiples. Use of multipliers in the evaluation of greenfield projects.
Geometallurgy – use of interdisciplinary approach to the evaluation of mineral resources.
Mining, Scientific Research and Innovation – integration and feasibility of innovative solutions.
Industry 4.0 – Trends. Technologies and implementation processes. Effective systems for managing digital subsoil use information. Traditional and computer modeling of open pit and underground mines.
Future Skills in the Mining Sector – how to achieve "fitness for purpose". Training of future specialists. Cooperation with mining companies.
Ecology and Waste Processing – Changes in environmental regulation. New technologies for mining waste processing and storage. Water resources management. Mine closure and post-mining reconciliation. Industrial Safety. Geomonitoring. Geochemical assessment and waste management.
Enrichment – Conceptual issues of mineral processing. Automation and robotics. Poor ores processing. Development of methods for processing refractory ores of noble and non-ferrous metals.
Geomechanics – Geomechanical support of the mining structures and quarry pits. Steps taken for updating requirements documents and adopting international standards.
Open Pit Mining – Drilling and blasting. Features of the application of EWV mining operations.
Underground Mining – Best practices for managing degasification and methane emissions.
Technologies of Underground Well-leaching – Use of PSV technologies for Uranium and other metals mining. Modelling of underground borehole leaching.
Infrastructure, Transport, Logistics, Maintenance – Development of the infrastructure of a mining enterprise. Progressive methods of transport infrastructure management. Experience in implementing logistics IT systems and digital technologies. Key elements of a highly efficient mining machinery maintenance system.
Industrial Safety – Regulatory changes, data analysis and implementation of technological solutions that allow to effectively support health and safety.
Social Licence to Operate – Human resources management and best social responsibility management practices in the mining industry.