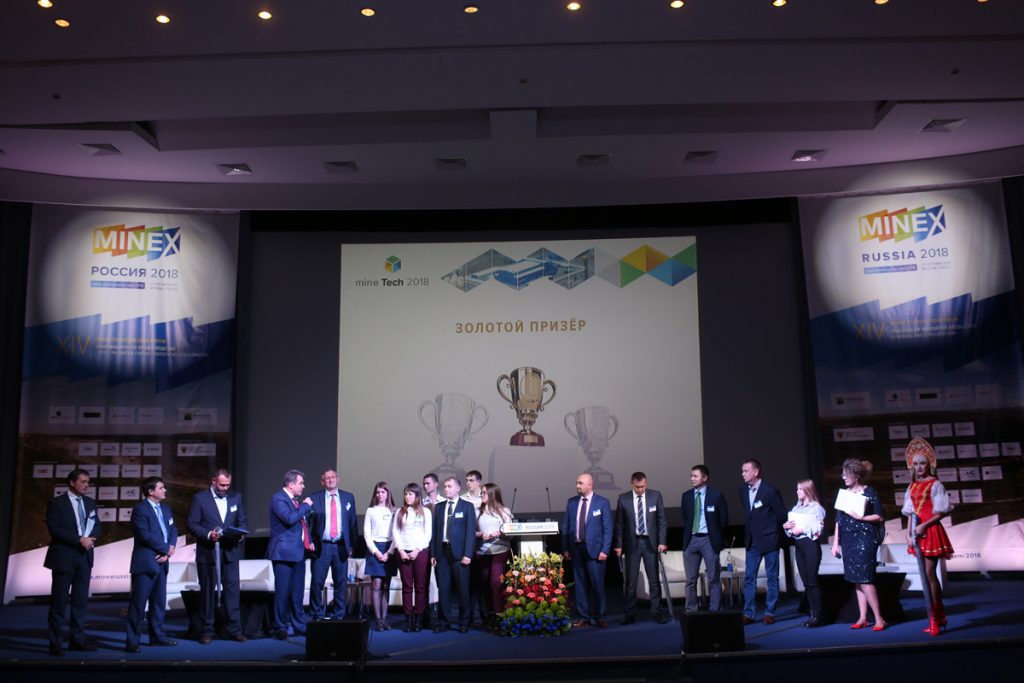 The winners of the MineTech – the 2nd Innovative Technologies and Solutions competition were announced at the closing of the MINEX Russia Forum 2018. The competition attracted a group of students of the Kobzas University and experienced mining professionals from Russia and abroad. This competition is held within the framework of the forum and empowers companies with the opportunity to present innovative technical and technological developments to the distinguished jury representing Russian leading mining companies and the Forum audience.
CSA Global (UK) Ltd became the gold medallist of the competition with the idea of optimising the mining planning using modern algorithms, supplemented by stochastic analysis. Back in 1968, this idea was described by Thys Johnson and currently has many followers. One of the parameters for optimizing the model is the reliability of the resource base, which is defined as drilling progresses.
The second and third places in the competition were awarded to AAEngineering for creating digital mines and Diamant for developing and applying new technology for the mining industry, based on the tagged neutron method.
The winners received diplomas from  MINEX Russia 2018 Organising Committee, prizes from Polyus Gold and online course vouchers from Skyeng English School.